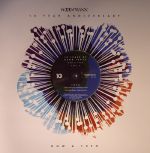 Cat: HUDD 052. Rel: 05 Oct 15
Deep House
Eddie Leader - "Way Back" (feat Hector Moralez) (5:54)

Washerman - "Twilite" (6:43)

Brett Johnson - "Mr Smarty Pants" (6:12)

Rhythm Plate - "Keep Moving" (6:40)
Review: Hudd Traxx 3rd installment of their 10th Anniversary series comes from Eddie Leader, Hector Moralez, Washerman, Brett Johnson & Rhythm Plate. Label owner Eddie Leader delivers a deep & moody house groover with the slick vocals of long time Hudd Artist Hector Moralez, aptly title 'Way Back'. Washerman picks the pace up with 'Twilite', which is reminiscent of legendary Detroit label Underground Resistance, and adds to the continued diversity of this project. Brett Johnson's 'Mr Smarty Pants' is re-released after gaining plays from the likes of Laurent Garnier and an edit by Dyed Soundorom. Closing out the EP are 2 of the most underrated Producers in the business; Rhythm Plate. 'Keep Moving' was Overshadowed by 'Inside Me' on the 'Robbin Hudd EP' in 2007 but is given it's time to shine on 'Now & Then Part 3' and is a fine addition to the 10 Year celebrations.
…

Read more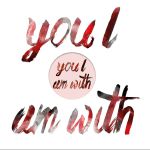 Cat: HUDD 056 . Rel: 27 Mar 17
Deep House
I Am With You (Iron Curtis remix) (7:45)

I Am With You (Outboxx remix) (5:20)

I Am With You (Ekkohaus remix) (6:31)

I Am With You (Sakro remix) (6:32)
Review: REPRESS ALERT: It was undoubtedly a big moment for Hudd Traxx when they got Chez Damier on board to lend his vocal tones to Eddie Leader and Tomson's "I Am With You" back in 2014. A few years on and Huddersfield's premier house label are revisiting the modern classic with a raft of top shelf remixers on hand. Iron Curtis brings a bubbling, piano-enriched lilt to the jam, while Bristolian duo Outboxx go for an understated slice of straight up deep house. Ekkohaus gets busy with chunky tech house concoction, and then Sakro smooths the mood out with some jazzy keys and a steady groove.
…

Read more