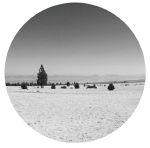 Short Story (6:49)

Short Story (Nick Beringer remix) (6:27)

ZZYZX (6:04)

ZZYZX (Frazer Campbell remix) (6:45)
Review: Open Recordings continue their mission to champion quality chunky deep house wares from a range of artists on their third release. This time around Italian duo DNArt take the lead with two original jams, and they get things heating up nicely with "Short Story" before tripping things out on the swirling funk of "ZZYZX". On remix duties, Nick Beringer drops a tightly wound minimal house shuffle all over "Short Story" and then Frazer Campbell works up a deadly stripped down version of "ZZYZX", nudging the mellow tones of the original into prime late night material.
…

Read more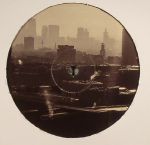 Cat: ANMA 003. Rel: 04 Jul 16
Deep House
Reflection Port Assembly - "RPA1" (7:09)

Appian - "Artemis" (7:10)

Nicson & An Gelo - "Aitch" (5:01)

Bessiekat - "Windward" (4:24)

DNArt - "Psichedelia" (5:39)