Artists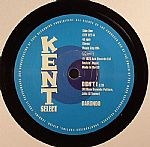 Cat: CITY 027A/B. Rel: 27 Feb 12
Soul
Didn't I?

Saving My Love
Review: Goosepimples aplenty as Kent Records pulls out its ace card with a superb slice of feel good classic soul music from Darondo. Darondo, who was bought up in the San Franciso Bay area, led a colourful life, becoming a Pimp in the 1960s. He eventually gave that up and knocked out this wonderful piece of guitar balladry. Underneath a sublime Al Green/Curtis Mayfield like vocal performance you'll discover a simple string arrangement that compliments Darondo's falsetto vocal to brilliant effect. No doubt this will feature as one of the best 45 soul reissues of 2012.
…

Read more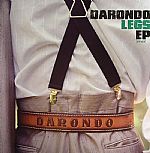 Cat: LH 051. Rel: 18 Sep 06
Funk
Legs

Legs (instrumental)

Such A Night

My Momma & My Poppa

Packin' Up
Review: Darondo is back, and the amazing story of a once-disappeared Bay Area soul man continues to unfold. More tapes of unreleased material have been discovered, hidden in an attic for 30+ years! Now available for the first time anywhere. On this new vinyl EP we present 5 tracks, four of which have never been released. Starting out with a nice n loud cut of "Legs" for the funk DJs, also featured is the previously unreleased instrumental version. On the flip "Such a Night" sees Darondo in ballad mode with a nod to Roy Ayers or Ramp. "My Momma & My Poppa" is the original version that Darondo recorded prior to the version on "Let My People Go," and the EP is rounded out with a blues driven song called "Packin' Up".
…

Read more
Cat: HIQLP 029. Rel: 12 Oct 15
Funk
I Don't Understand It (3:01)

I'm Gonna Love You (3:33)

Didn't I (3:27)

Luscious Lady (3:14)

Saving My Love (3:11)

Gimme Some (3:01)

Get Up Off Your Butt (6:13)

I'm Lonely (4:26)

Do You Really Love Me (2:57)

Listen To My Song (4:15)