Artists
Cat: JR 007.1. Rel: 27 Nov 17
Deep House
Hiver - "Itria"

Artefakt - "Wanderings"

Hinode - "Vision"

Region - "Cosmic"
Review: Jaunt celebrates a decade in the game this year, with the British clubbing institution marking the milestone in typically esteemed fashion. 10 Years of Jaunt - Sea, Land, Air is a 12 track V/A compilation spread across three distinct vinyl discs, each of which is based around some of the world's core elements; themselves a mode of transport or a manner to embark on a 'jaunt'. Each featured artist is somebody who the label has forged a connection with at some stage during their ten year journey - and each track has been titled to the artist's own interpretation of a 'jaunt'. The tracklisting itself has been tailor made to build and develop like their a Jaunt event, with deep, hypnotic, up tempo strands included alongside numerous surprises along the way.





…

Read more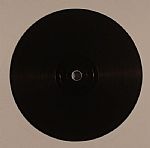 Cat: FIELD 10. Rel: 01 Jul 13
Techno
Roswell Return - "Probe 7"

R-A-G - "Siel"

Delta Funktionen - "Motor"

Artefakt - "The Other Sun"

Metropolis - "Void"
Review: Positively brimming with otherwordly activity in the realm of techno, the latest Field brings together five hearty visions from artists that avidly embrace the experimental remit of the label. Roswell Return is an intermittent project that excels in ambient music of a less fluffy, more tense kind. R-A-G by comparison is decidedly direct, even if his reduced house comes laden with emotional baggage, and Delta Funktionen again notches the pace up with a peculiar kind of acid squelch over utterly straight-ahead drums. On the flip Artefakt gets into a perfect Artificial Intelligence reverie, while Metropolis bliss out on a bed of anchorless synths.
…

Read more