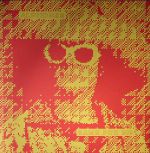 Cat: EES 018. Rel: 05 Oct 15
Techno
Same For Me (9:06)

Same For Me (Junior Fairplay remix) (7:59)
Review: Especial welcomes one Alphonse to the label. A true missing in action, last seen
by his crew dancing atop a bus, here literally forced him to give up the tape of
Same For Me. A peane to his life? Possi bly. Mixing techno beats and (proto)
rave breaks, all under his own unique and heartfelt message. Discovered on the outskirts of Letchlade, down the bottom of an abandoned traveller site in a
delapidated caravan with just the clothes he was in, while clutching an armful of reel-to-reels
masters, a pack of 20 B&H and 1 can of Strongbow, Alphonse's story is one of party obsessive
gone AWOL.
Mumbling periodically, words deciphered and names dropped. Frome, Stroud and whisper it,
Castlemorton, led to rehabitlation, a bath, shave and slowly enticing his musical knowledge
to share.
With a few scraps appearing here and there, including a micro(dot) of disco editing knowhow
given, here though he finally is able to share his experiences by looking back through making
music of the future.
Same For Me starts with Sterns intent, all hats, kick and fx to the max, a Fantazia of
expression, before toms and 808 snap and the sermon begins. But wait, where is the bass?
Boom! Subs squeeze ribs while flute lifts minds skywards. "A valuable tool in life.
Concentrate on something makes you happy..."
To bring this in to fold, the Junior family member is given the tapes to show what he can do.
The most subtle start lulls you in to a sense of is that it? There must be more. Building.
Building. Break and...hands to the Sunrise. "...Thank you. Same For Me. Same For Me."
…

Read more
FORTHCOMING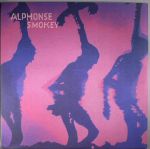 Cat: EES 026. Rel: 31 Jul 17
Deep House
Smokey (7:26)

Smokey (The Pilotwings' Future Sound Of Lyon remix) (5:32)

Glint AM (4:55)

Glint AM (DJ Normal 4 Vibemixx) (5:15)
Review: Travelling both space and time with his constructions, Alphonse Rozel makes a welcome return on [Emotional] Especial after the Same For Me EP released last year. The incisive hit of the disco beat on "Smokey" is hard to ignore, while the booming toms and African chant lines feed into a perfect slice of dancefloor dynamite from an unspecified era. Meanwhile The Pilotwings take to the track with glee, whipping out some crisp breaks to drop over the proceedings in a pleasingly early '90s manner. "Glint AM" is quite the foil to the A side, leaning on some uplifting synth chords to provide the magic around the crafty drum programming.
…

Read more
Played by:
Øyvind Morken
,
Alexis Le-Tan
,
Beane the Noodler
,
Rufus (Bosconi, Nighdrivers, Marmo)
,
The Last Trip to Gandahar
,
Manu•Archeo
,
Corbi
,
Dirty Channels
,
Maciek Sienkiewicz
,
Paul Thornton (Dig Deep / Reboot)
,
Zambon
,
Dj soFa
,
Lady Blacktronika
,
Disco Halal
,
In Flagranti
,
DMIT.RY (Neo Violence)
,
Doo
,
Roberto S
,
Ponty Mython
,
Langenberg
,
25 Places
,
Michael Walsh
,
Jad & The
,
Rudolf C
…

Read more