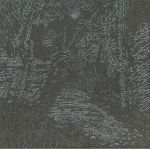 Cat: MARIONETTE 06. Rel: 20 Nov 17
Corner (4:56)

Undercurrent (6:24)

Heliopolis (5:22)

Artus (7:37)

Who's That Born (5:10)

Golden Cresent (4:30)
Review: Aside from being part of the infamous Moritz Von Oswald Trio, and collaborating extensively with audiophiles such as Ricardo Villalobos, Germany's Max Loderbauer has unfailingly crafted and nurtured his own particular strain of minimalism. Number 6 in the Marionette series feels and sounds like it should be his, following up from colleague and peer Burnt Friedman's number 5 in the series. As the title implies, Greyland is a rich, peculiar world that all-too-often steers towards the darker end of the spectrum, twisting and turning its subtle folds of tribalism with magnetic drone elements. Much like his work with the Von Oswald Trio, things move at a subtle pace here, expanding and contracting beautifully. What a stunner - this comes recommended.
…

Read more
Cat: EOS 01. Rel: 20 Nov 17
Water Copy

Clouds

Blink

Dance PM

Ice Copy

Soto Wa Ame (Rain Out Of Window)

View From My Window

Urban Show

Dream
Review: Horishi Yoshimura was something of a pioneer of Japanese electronic music, particularly ambient. He came to create his first masterpiece, 1982 debut album Music For Nine Postcards, following a near 10-year spell exploring the early potential of computer music. The album has long been considered a "must-have" for ambient collectors, despite high second-hand prices and very limited stock. Thrillingly, Empire of Signs has decided to reissue it on vinyl for the first time. Entirely performed and produced by Yoshimura, it features a series of impeccable compositions rich in slowly unfurling electric piano motifs, spacey synthesizer chords, delicate organ lines and, on rare occasions, the musician's own voice routed through all manner of outboard effects. Simply stunning.
…

Read more
VARIOUS
Cat: KOMPAKTCD 142. Rel: 20 Nov 17
Fresco & Pfeiffer - "Splinter"

Yui Onodera - "Prism"

Chuck Johnson - "Brahmi"

Triola - "L'Atalante"

Kenneth James Gibson - "Disinclined To Vacate"

Kaito - "Travelled Between Souls"

Mikkel Metal - "Shame"

Jens-Uwe Beyer - "Athos"

The Orb - "Sky's Falling"

T. Raumschmiere - "Eterna"

Wurden & Pfeiffer - "Panorama"

Yui Onodera - "Nine Chairs To The Moon"
Review: The appearance of Kompakt's annual Pop Ambient compilation is usually a sign that Christmas is on its way. This year's edition is naturally as soothing and heart-warming as a glass of single malt beside the fire following a heavy festive feast. Highlights include the neo-classical movements of Chuck Johnson's wintry "Brahmi", the bubbly electronics of Kenneth James Gibson's "Destined To Vacate", the cinematic sweeps and layered field recordings of Wurden and Pfieffer's "Vacate" and the gently unfurling bliss of Yui Onodera's "Nine Chairs To The Moon", which sounds like an unlikely collaboration between Johnny Nash and Brian Eno. Those after "bigger" names will enjoy the fine contributions from the Orb and T.Raumschmiere, though there are far more sublime pieces elsewhere on the CD.
…

Read more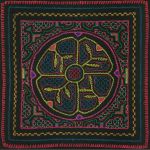 Cat: DC 678. Rel: 20 Nov 17
Jammu (10:59)

Circles On Circles (8:36)

Angels & Demons At Play (6:13)

Yonaguni (9:36)

2303 (22:57)

Chokayo (12:19)

Be Going (9:13)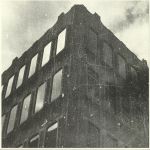 Cat: OTRLP 007. Rel: 20 Nov 17
Tonight It Feels Like Spain (4:15)

Us. In Happier Times (3:15)

Italian Holding Hands (1:46)

Complaining Of Feeling Unwell (4:40)

The Sound Of Old Helmshore (5:38)

This Old Face Dates Me (3:58)

There's Talk Of Going Home (2:19)

Drinking In The Ninth (4:05)

A Floor Of Bees Outside The House (3:49)

When It Was Over (5:35)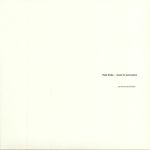 Cat: VF 275. Rel: 20 Nov 17
Body Music (For Duo) Op 4 - I (3:22)

Body Music (For Duo) Op 4 - II (1:49)

Body Music (For Duo) Op 4 - III (2:01)

Metal Music Op 5 - I Triangles (For Duo) (8:14)

Metal Music Op 5 - II Crotales (For Duo) (7:48)

Metal Music Op 5 - III Cymbals (For Quartet) (20:56)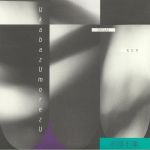 Cat: RVNGNL 40LP. Rel: 20 Nov 17
Wakihi (2:19)

Wochikaeri To Uzume (2:55)

Shinobine (2:55)

Okera (4:36)

Mei (0:59)

Ganoubyoshi (2:06)

Doujiri (2:58)

Katsura (2:45)

Kugutsu Biwa (1:25)

Sawariyanagi (6:07)

Suzunarikibushi (3:51)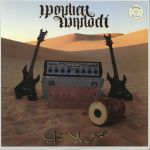 Cat: RSR 006. Rel: 20 Nov 17
Dune Basher (17:43)

Fuck The Plan-O (19:14)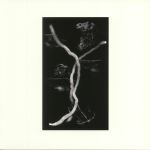 Cat: OV 002. Rel: 20 Nov 17
Undreamed Dreams (8:55)

Resentful Of Awaking (7:17)

Damp Stone Spiral Stairway (7:40)

Red-Roofted Pagoda (7:06)

A Violet-Coloured Gas Told Him (6:17)

They Seemed To Gallop Back Through Time (7:25)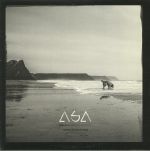 Cat: ASA 001. Rel: 20 Nov 17
Hymnal (2:50)

Light Of Another (5:20)

That Sinking Feeling (feat Sigrid Zeiner) (7:11)

Velada (7:26)

Torn Together (3:20)

I Know It Hurts Now (5:30)

IDK (feat Isabel Higuero) (4:52)

Moonlit (8:06)

Charas Jazz (3:19)

You Excite Me (feat Sigrid Zeiner) (5:46)

Freshwater Bay (2:35)

Peace Of Mind (feat Naomi Jeremy) (6:35)

Down Here In The Dark (5:04)