This Week: UK Garage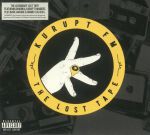 Cat: XL 894CD. Rel: 20 Nov 17
Chabuddy Intro

Scott Garcia X Kurupt FM - "It's A Kuruption Ting"

Sunship - "Try Me Out (Let Me Lick It)"

DJ Zinc - "138 Trek"

Wookie - "Down On Me"

DJ Luck & MC Neat - "A Little Bit Of Luck"

DJ Dee Kline - "I Don't Smoke"

Agent X - "Decoy"

SIA - "Little Man" (Exemen remix)

Youngstar - "Pulse X"

Ross Young & RB - "Smooth Operator" (Kurupt FM remix)

One Waz Nice - "Messin Around" (Wideboys remix)

E.S Dubs - "Standard Hoodlum Issue"

Kurupt FM - "Suttin Like That"

XTC - "Functions On The Low"

Breakage - "Hard" (feat Newham Generals & David Rodigan - Kurupt FM dubplate)

Wiley - "Eskimo"

Jon E Cash - "Cash Beat AKA : Hoods-Up-Dub"

Cage & Danny Weed - "Creeper"

Dizee Rascal - "Ho"

Platinum 45 - "Oi" (feat More Fire Crew)

Wiley - "Igloo"

Jammin - "Go D"

Kurupt FM - "Get Out The Way" (Spooky remix - bonus track)
Review: Brentford's finest pirate radio crew turned BBC sitcom stars have finally made it onto CD. For those familiar with the ebb and flow of their acclaimed People Just Do Nothing series, The Lost Tape is something of a treat. Presented as a non-step Korupt FM broadcast complete with Chabuddy G intro, skewed Steves mixing and rhymes from Grindah and DJ Beats, it's a memorable romp through the history of British garage and grime with a few exclusives and never-before-heard tracks thrown in. Stylistically, it's eerily reminiscent of many pirate radio mixtapes from back-in-the-day - which, of course, is the idea - but with the added bonus of laugh-out-loud moments amongst the scene anthems from Sunship, Wookie, DJ Zinc, Youngstar, Wiley, Dizzee and the boys themselves.
…

Read more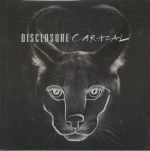 Cat: PMR 68. Rel: 20 Nov 17
Nocturnal (feat The Weeknd) (6:41)

Omen (feat Sam Smith) (3:49)

Holding On (feat Gregory Porter) (5:12)

Hourglass (feat Lion Babe) (5:21)

Willing & Able (feat Kwabs) (4:50)

Magnets (feat Lorde) (3:18)

Jaded (4:33)

Good Intentions (feat Miguel) (4:40)

Superego (feat Nao) (4:29)

Echoes (5:11)

Masterpiece (feat Jordan Rakei) (3:55)

Molecules (3:57)

Moving Mountains (feat Brendan Reilly) (5:33)

Afterthought (5:19)
Review: Brothers Disclosure bring the sound of house and more to the mainstream in incredible fashion, merging poppy vocals with basslines inspired by the likes of the Windy City's Mr Fingers and RP Boo. Furthermore there's splashes of UK styles like garage and dubstep in tracks like "Superego" and "Moving Mountains" and there's even smatterings of footwork in "Echoes". There's Ibiza-charged hits like "Nocturnal" to the skipping beats of "Holding On" that will make you think Daniel Bedingfield's made a comeback had Gregory Porter's lyrics not been there. And for some sublime club fodder check out "Hourglass".
…

Read more