Eight Weeks: UK Garage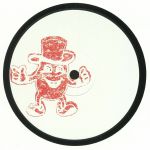 Cat: DE 01. Rel: 12 Feb 18
Just Don't Understand (6:44)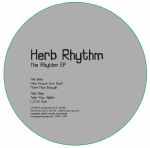 Cat: PPR 16. Rel: 26 Mar 18
Who Knows (4x4 dub)

More Than Enough

Take You Higher

L.O.V.E. Dub
Review: New EP from Herb Rhythm (Dubtraxx) who previously released on Rhythm N Vibe. Four cuts of proper US House & UK Garage





…

Read more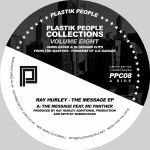 Cat: PPC 08. Rel: 05 Mar 18
The Message

Believe In Me

Oh My Boy!
Review: Plastik People are unabashed about their love of UK garage, and they're at it once again with the pumped up swanging and banging of Ray Hurley. "The Message" even sports a charmingly British MC standing up for our right to party, freestyling over a hyped-up 4 x 4 beat and classic chord stabs. "Believe In Me" is a little housier but not at the expense of the garage heat that keeps this track bumping righteously. "Oh My Boy!" is the peak time belter on the record, keeping the stabs urgent and maximising on the Jamaican lilt of the MC to bring a ruffer end result to get the whole place shouting, "Oi!"
…

Read more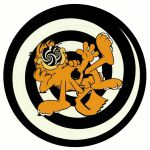 Cat: SKRUV 003. Rel: 26 Feb 18
Space Between Breath (5:45)

Space Between Breath (Crane remix) (4:38)

The Transfer (7:52)

I'm All We Got (4:59)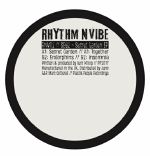 Cat: RNV 02. Rel: 12 Mar 18
Secret Garden

Together

Endorphins

Insomnia
Review: Ukranian producer SE62 has been ducking in and out of the limelight since 2009, notching up impressive releases on labels like My Love Is Underground and Home Taping Is Killing Music. Now he returns to deliver the second release on Rhythm N Vibe, and does so in style. There's a tripped-out, heady atmosphere to "Secret Garden" that would sound incredible on a Sunday session at Panoramabar, while "Together" is a much rawer proposition. "Endorphins" is a curveball of a track, all uptempo stomp and off the wall samples, and "Insomnia" finishes the EP off with another switch up. The crafty breakstep flex of the drums and sparse atmosphere make for a cool and deadly variation to the rest of the EP.
…

Read more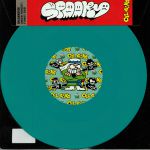 Cat: OILGANG 016. Rel: 05 Mar 18
Snow Forest (3:45)

Funky Dub (5:46)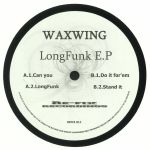 Cat: REFIX 011. Rel: 12 Feb 18
Can You (5:56)

LongFunk (6:07)

Do It For 'em (6:56)

Stand It (5:26)
Review: Waxwing pops up on Re-Fix with a crafty, chopped up soulful house approach that will sit right with fans of Max Graef and Felix Lenferink. "Can You" is a summery jam with plenty of sliced and diced vocals and romantic sweeps of melody, while "LongFunk" gets a cheeky shuffle in the mix with splashy drum hits and nifty Rhodes stabs to get bodies popping uncontrollably. "Do It For 'Em" gets even twitchier in the edit, using all kinds of heavily funked up samples to create a killer groove. "Stand It" takes a more classic New Jersey approach without losing that instinct for crafty twirls and curls to spice the mix up.
…

Read more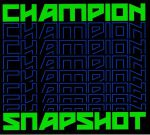 Intro

One Time (feat Dread Mc)

Duppy Show

Drill

Running It Red (feat Shantie)

Millenium Dub (feat Royal-T)

Kill Alla Dem (feat Flava D + Slick Don)

Galaxy (feat Bkat)

World (feat Four Tet)

Taste (feat Miss Fire)

Young Raiden (feat Jammz)

Lighter Vip
Review: Those keeping tabs with the ongoing evolution of British bass music should already be familiar with the work of Reiss Hanson. Under the Champion alias, he was one of the leading lights of the UK funky scene at the turn of the decade, and has continued to deliver incendiary club music ever since. Snapshot is his debut album and offers a kind of thrill-a-minute ride through British bass tropes. While rooted in his beloved UK funky, there are multiple nods to bassline house, grime, trap, dubstep, garage, jungle and D&B, with aggressive, full-throttle sub-bass pushed to the fore throughout. While there's little subtle about it, there's no denying the quality of Hanson's productions - or, for that matter, the staggering weight of his bass.
…

Read more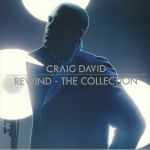 Cat: 889854 85901. Rel: 05 Feb 18
Rewind (5:31)

Fill Me In (4:11)

7 Days (3:54)

Walking Away (3:23)

Rendezvous (4:35)

What's Your Flava? (3:36)

Hidden Agenda (4:08)

Rise & Fall (feat Sting) (4:42)

Spanish (4:56)

World Filled With Love (3:38)

You Don't Miss Your Water ('Til The Well Runs Dry) (5:17)

All The Way (3:55)

Don't Love You No More (I'm Sorry) (3:59)

Hot Stuff (Let's Dance) (3:39)

6 Of 1 Thing (3:46)

Where's Your Love (feat Tinchy Stryder) (3:32)

Insomnia (3:24)

Just My Imagination (3:39)