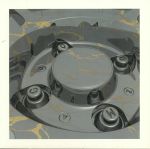 Cat: HMDM 003. Rel: 18 Sep 17
African Conga (6:12)

Spotlight (6:41)

Monster (6:41)

Drifting Away (7:39)
Review: It's been a while since Durban heavyweights Audioboyz last laid down a Gqom sermon. And with four tracks they're making up for lost time. Clearly inspired by the more techno-fused side of their city's melting pot, each track teeters into so many styles while remaining on its own. There's a dubby almost progressive feel to "African Conga", "Spotlight" takes us deep into the townships with its aggy, steppy dynamic while "Monster" takes us even further down the Gqom rabbit hole with an array of twist bass textures and abyssal kick spaces. Finally "Drifting Away" hits with the type of bruk-busted rhythm you'd expect IG Culture or Dego to play. Rise up!
…

Read more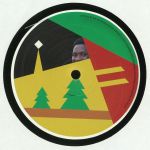 Cat: R$N# 9. Rel: 09 Oct 17
I Like Your Girlfriend (2:47)

I Like Your Girlfriend (instrumental) (3:29)

I Like Your Girlfriend (acappella) (2:50)

I Like Your Girlfriend (Oyinboy remix) (3:57)

I Like Your Girlfriend (Bawrut remix) (7:30)

I Like Your Girlfriend (Ahadadream remix) (3:50)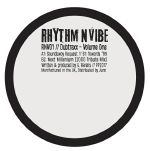 Cat: RNV 01. Rel: 18 Sep 17
Soundbwoy Request

Towards '99

Next Millennium (2000 Tribute mix)
Review: Dubtraxx is new on the scene, as is their label Rhythm N Vibe, but don't let that lull you into a false sense of security - this is seriously heavyweight gear. "Soundbwoy Request" is especially dangerous, working plenty of dub, reggae and jungle motifs into a rugged garage structure and sounding utterly ruff in the process. "Towards '99" is no slouch either, albeit on a slightly housier tip than the raucous A-side. The "2000 Tribute Mix" of "Next Millenium" meanwhile sneaks out a few of the eerie tones you'd expect to hear around the time that dubstep first started to emerge.
…

Read more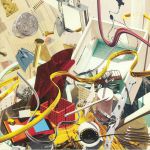 Cat: 3FM 004. Rel: 02 Oct 17
No Business Here (5:13)

Shed Light (4:31)

Am Ende (5:54)

Some Rig (5:04)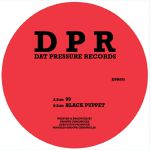 Cat: DPR 005. Rel: 25 Sep 17
1999

Black Puppet
Review: Dat Pressure keep digging back into the archives of main man Noodles with some of the highly sought after heat that has been fetching silly money on the second hand market. When it comes to the darker end of the garage spectrum, some of these jams are right up there with the best and so getting a chance to lay your hands on a stone cold jam like "99" is a dream come true for any true 2-step head. Beats and bass just don't come sicker than this. "Black Puppet" meanwhile lays down the law as far as wobble bass goes, proving just how pioneering Noodles was with his work as Groove Chronicles.
…

Read more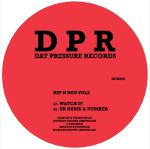 Cat: DPR 029. Rel: 25 Sep 17
Watch It

Ur Name & Number
Review: As well as revisiting some classic material from the archives, Noodles is using his revived Dat Pressure label to push new productions as well, and the good news is his fresh takes stand up to the old-skool jams easily. "Watch It" is embellished with bluesy chords and delicate touches, but underneath it the power of the bass is undeniable. It's moody but soulful in the same vein as the vibe that inspired dubstep initially, and likewise "Ur Name & Number" fuses that perfect mix of rudeness and sensuality that makes for the best kind of dark garage club banger.
…

Read more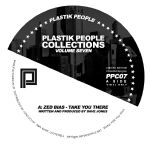 Cat: PPC 07. Rel: 09 Oct 17
Zed Bias - "Take You There"

F.A.Z.E 1 - "Wanna Touch Me"

Judas - "Play A Little Something"
Review: Albuquerque's finest outpost for purist garage house, Plastik People, continues to mine the classics on the seventh volume of its Collections sub label. First up is the unmistakable class of Zed Bias with "Take You There", a track which represents the garage legend getting into a more housed up frame of mind. Then it's over to F.A.Z.E 1 to keep the pressure up with the heated diva choppage of "Wanna Touch Me" before Judas' "Play A Little Something" takes things deeper but no less bumping. This is an essential package for anyone craving some under the radar gems from the history of 90s garage house.
…

Read more